Product/Services
·
Fully Remote
Application Development + Support Engineer (Remote)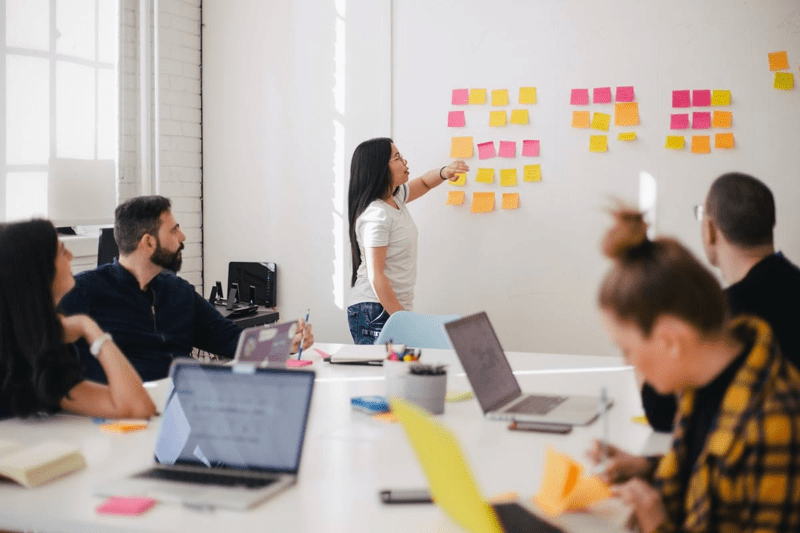 About Stavtar 
Stavtar is a software and technology services company with employees in New York, Bengaluru, and Mumbai. Our Founders started Stavtar to solve some of the most challenging issues they faced while running Hedge Funds/Private Equity operations. After four years, our cloud-hosted products and related services are helping manage 300+ billion in assets.
 Work Culture
We believe that to be on the top of our game, we need to hire the very best people. Nevertheless, the best in the world are not always available on your doorstep. Moreover, even if they are, they might not know what they are capable of. That is why, at Stavtar, we hire by potential rather than experience. We believe that if you invest in our employees, they will strive to do their best work. It is because they have a true passion for their work. At Stavtar, you will contribute to building some of the most exciting FinTech products and while working with some of the smartest minds of Wall Street. We've built a work culture you want to be part of, a company you can do good work for without sacrificing fun, wellbeing, or mental stimulation. And we're proud of it.
Responsibilities

Understand and analyze requirements to develop, test, configure, and deploy complex SSIS packages.
Evaluate large and complex data sets
Troubleshoot SSIS packages to address critical production issues.
Assist application developers in refining complex queues and performance tuning
Write and maintain technical documentation
Manage source code versioning and deployments
Unit Test all Development
Follow software development standards and guidelines aligned with company policies and procedures
Understand and analyze CMS tool for website management and troubleshoot issues
Support and development related work on Asp.Net MVC project
Required Qualification
Relevant Experience of 2 - 4 Years
2+ years solid ETL experience in SSIS, having utilized a majority of the native toolset for complex process flows; has developed robust, production quality, multi-functional packages for various integration objectives
In-depth knowledge of relational database design, T-SQL, creating stored procedures, views, user-defined functions, and triggers
Experience in Asp.NET MVC development
Manage source code versioning and deployments
Strong problem-solving skills with the ability to analyze and break down components to identify a root cause
Excellent verbal and written communication skills; history of active engagement with business partners and stakeholders
Experience in working with USA and/or European clients
Investment Banking / Capital Markets experience (Big Plus)
Experience in PowerBI, Python, Powershell (Big Plus)
Experience in CMS Tool for Website Management (Big Plus)
Shift
4AM IST-1PM IST
Employment Type 

Full Time
 Stavtar is actively hiring and, in response to COVID-19, conducting all interviews and onboarding virtually. Any new or current team members will be temporarily working remotely until our offices reopen. At that point, all employees are expected and required to return physically to the office. Stavtar provides equal employment opportunities to all employees and applicants for employment and prohibits discrimination and harassment of any type without regard to race, color, religion, age, sex, national origin, disability, status, genetics, protected veteran status, sexual orientation, gender identity or expression, or any other characteristic protected by federal, state, or local laws.
Interview Process
The talent acquisition team and/or hiring team reviews candidate profiles during the first round of evaluations.
Pre-screening Questionnaire: Some candidates will receive a pre-screening questionnaire relating to the position to complete and return to the talent acquisition team.
Candidates that have satisfactory assessment results will be invited to a screening call. Disqualified candidates will be sent a note informing them of the rejection.
Screening Call: One of our recruiters will conduct a screening call using Zoom
Technical Interview Steps:

Level 1 interview over zoom with one of the team members. 
Short-listed candidates from Level 1 interviews are invited to appear in an online technical test.
Based on the outcome of the technical test, short-listed candidates are invited for a zoom interview with the hiring manager.  
For zoom call, please make sure your video camera and headphones are working and you have access to a quiet area.
Department

Product/Services

Role

Backend developer

Remote status

Fully Remote
Product/Services
·
Fully Remote
Application Development + Support Engineer (Remote)
Loading application form