Senior Talent Acquisition Specialist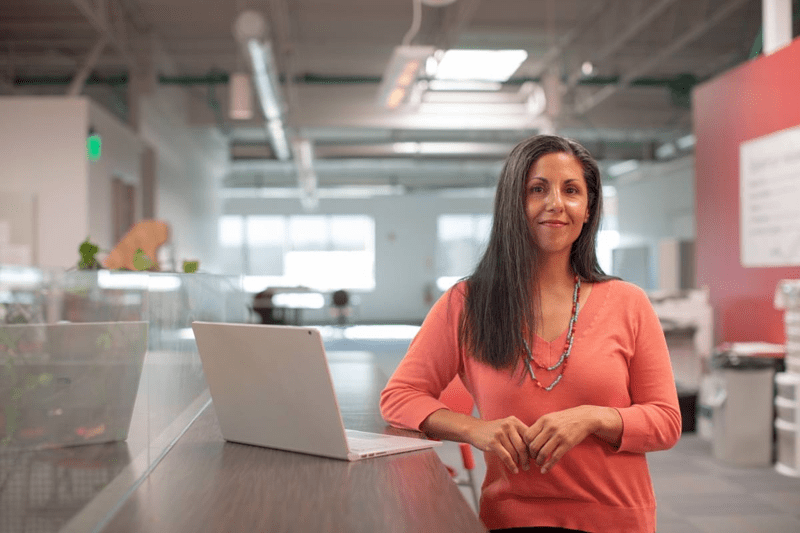 About Stavtar
Stavtar is a software and technology services company with employees in New York, Bengaluru, and Mumbai. Our Founders started Stavtar to solve some of the most challenging issues they faced while running Hedge Funds/Private Equity operations. After four years, our cloud-hosted products and related services are helping manage $300+ billion in assets.
 Work Culture
We believe that to be on the top of our game; we need to hire the very best people at what they do. Nevertheless, the best in the world are not always available on your doorstep. Moreover, even if they are, they might not know what they are capable of. That is why, at Stavtar, we hire by potential rather than experience. We believe that if you invest in our employees, they will strive to do their best work. It is not because they are paid to do so but because they have a true passion for their work. At Stavtar, you will contribute to building some of the most exciting FinTech products and will be interacting with some of the brilliant minds of Wall Street. We've built a work culture you want to be part of; a company you can do good work for without sacrificing fun, wellbeing, or mental stimulation. And we're proud of it.
Responsibilities Talent Acquisition Specialist

Partner with hiring managers to understand their recruiting needs and create and execute an effective recruiting strategy

Perform analysis of hiring needs and provide employee hiring forecast.
Find bottlenecks in the recruiting process and find ways to streamline continuously.
Plan procedures for improving the candidate and hiring manager experience.
Research and develop creative sourcing strategies to seek out and engage passive talent
Assess and qualify candidates for role-related skills and cultural fit
Drive the pipeline of technical candidates by leveraging various channels, such as personal network, blogs, forums, research methods, social media, advertising, and other sourcing tools
Work with existing Stavtar employees to drive employee referrals
Own the full recruitment life cycle, from initial phone screens to offer negotiations and closing
Preferred Qualifications

Minimum of 5 years of full cycle recruiting experience in a Software technology company with elite standards
Experience in hiring senior IT team members (10+ year experience)
Track record of success in delivering high-quality candidate flows that led to actual hires
Excellent candidate engagement approach with the ability to motivate passive candidates
Sharp interview skills with the ability to screen for both technical and cultural qualities
Experience with creative sourcing techniques such as web, social/professional networks, consultants.
Solid tech and industry knowledge with the ability to understand relevant skills, target companies, conferences, and open source communities
Have an excellent candidate engagement approach and provide best in class candidate experiences
Ability to drive process improvements and a desire to make a real difference
Knowledge of using Application Tracking Systems, Excel,  Sharepoint and PowerPoint.
Nice to have - Campus recruitment experience
 Working Hours
1:00 PM – 10:00 PM IST or 2:00 PM – 11:00 PM IST (as per the US daylight saving schedule) 
Stavtar Solution LinkedIn URL: https://www.linkedin.com/company/stavtar-solutions
Company Website: https://stavtar.com/
Stavtar is actively hiring and, in response to COVID-19, conducting all interviews and onboarding virtually. Any new or current team members will be temporarily working remotely until our offices reopen. At that point, all employees are expected and required to return physically to the Mumbai or Bangalore office.
Stavtar provides equal employment opportunities to all employees and applicants for employment and prohibits discrimination and harassment of any type without regard to race, color, religion, age, sex, national origin, disability, status, genetics, protected veteran status, sexual orientation, gender identity or expression, or any other characteristic protected by federal, state, or local laws.

Interview Process

During personal interviews you will meet with some of our team members. This is a great opportunity for you to understand our culture and see if we are the right fit for you.

High level Interview process:
1. The talent acquisition team and/or hiring team reviews candidate profiles during the first round of evaluations.
2. Pre-screening Questionnaire: Some candidates will receive a pre-screening questionnaire relating to the position to complete and return to the talent acquisition team.
3. Candidates that have satisfactory assessment results will be invited to a screening call. Disqualified candidates will be sent a note informing them of the rejection.
4. Level 1 interviews over zoom with one of the team members.
5. Short-listed candidates from Level 1 interviews will be invited for L2 interview.

For zoom call, please make sure your video camera and headphones are working and you have access to a quiet area.

Department

HR

Role

Talent Acquisition Specialist

Remote status

Fully Remote
Senior Talent Acquisition Specialist
Loading application form